Open the 56 Secure app and tap on the "hamburger icon" on the app. Tap on "Residents", tap on "add residents", add the name and number. And you're all set.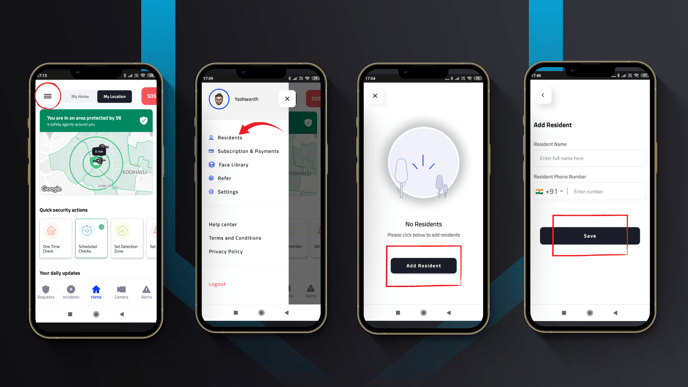 Step 1 : Open the 56 Secure app.
Step 2 : Tap on the "Hamburger icon" on the top left corner of the home page.
Step 3 : After the side menu opens up, tap on "Residents".
Step 4 : Once you do so, another page opens up. Tap on "Add Resident".
Step 5 : After this, a page comes up where you need to add the name of the resident and the phone number.
Step 6 : Once done, tap on "Save" and that is how you add your family members to your subscription.
---
Tutorial: