Select your profile on the side menu of the 56 Secure app, fill in the required details and tap on save.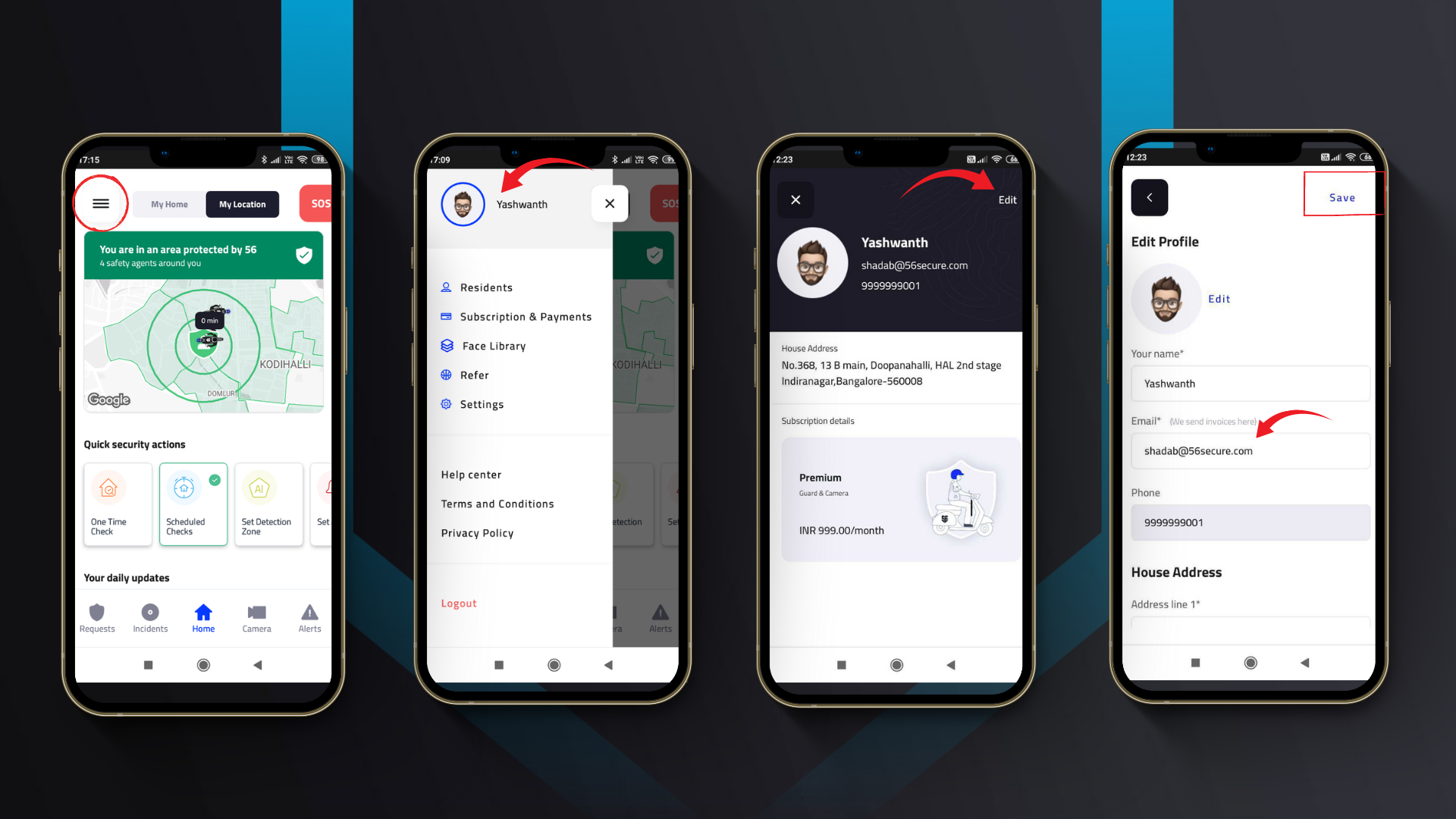 Step 1 : Open the 56 Secure app on your phone.
Step 2 : Tap on the "Hamburger icon" in the top left corner of the home page.
Step 3 : Tap on your name at the top of the pop up.
Step 4 : After doing so another page opens up. Tap on "edit" on the top right corner of the screen.
Step 5 : Once you do so, another page comes up which asks for your name and e-mail id. You can easily change or edit that.
Step 6 : Once you're done filling in the required details, tap on "Save".
Update your email ID to get all the latest tips and tricks to get the most of your app.